Kagoshima Manufacturing Facility / Kagoshima Store
(Extra Large Size)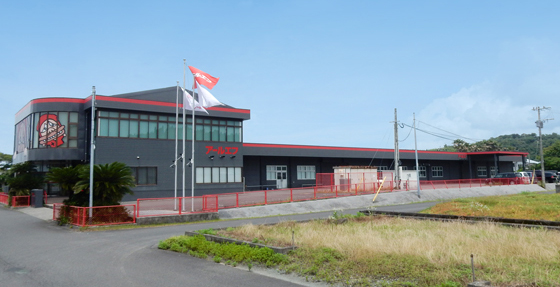 Click the image to enlarge.
---
Local newspaper picked the news of Kagoshima Manufaturing Site.
Minami Nihon Newspaper, May 22nd, 2016
Asahi Shinbun Newspaper, Kagoshima ver., May 22nd 2016
2682-3 Minatomachi, Ichikikushikino-City, Kagoshima, 899-2101
Land: 5,705㎡(61,416sqf.) Building:Total 2,809㎡(30,245sqf.)
Map of the surrounding area to access.