Shikoku Manufacturing Facility / Shikoku Store
(Extra Large Size)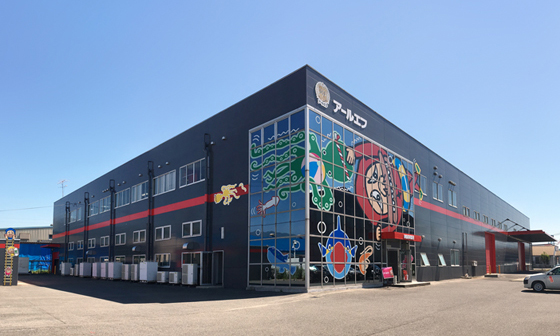 Click the image to enlarge.
---
Manufacturing site built right next to the store, new style of the store. Manufacturing site is closer to the users and fast support and maintenance when needed.
---
3-54 Hiuchi, Saijo-City, Ehime, 793-0003
Land: 46,294 sqf. Building Total: 33,149 sqf.
Map of the surrounding area to access.