Our "Leaving-you-alone" sales style
When you visit our facilities / stores, we basically leave you alone.
When you visit other companies' showrooms,
some sales persons come around you,
and you may feel tired of them not willing to leave you.
We have heard some voices that they do not want to visit them again.
As for RF,
we purposely being cold on your visit.
But, we are very very happy for you to visit us… really, really welcome you deeply with all of our hearts.
There are call buttons around our facilities.
Press a call button anytime, even with no purpose or no questions. Just try it out.
When you push a call button, our staffs gladly come for you right away, even they are in the middle of productions at manufacturing areas.
We welcome you for visiting us only to look at our products without no intention of buying.
No problem even visiting us only to chill out at cafe space and go home. (No kidding.)
If you feel a distance, please ask around
"You must work harder to sell me your products".
Then we will try our best to sell you our products awkwardly,
sweating like a pig, as we are not good at buttering up.

We are just like this. So, take your time and compare our products with others.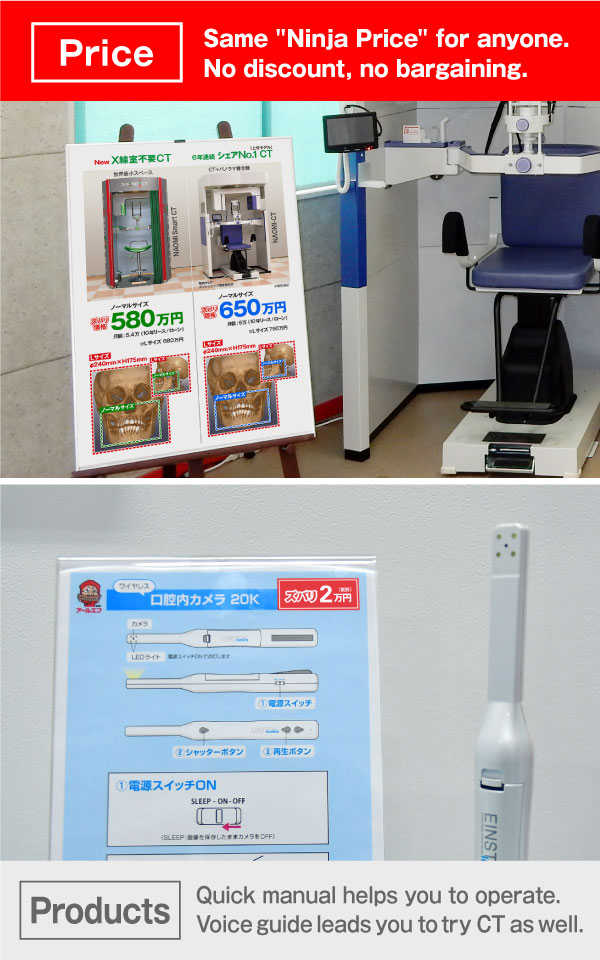 NINJA Price is displayed for each product at our shops and facilities as shown above.
One price with no discount nor bargaining!