Basis of our rapid expansion
Here is the reason why we are setting up our facilities from one place to another.
We aim for the fastest support service anywhere in Japan.
As the products are mechanical, breakdowns may occur sometimes.
We believe the problem is the speed of support service we provide.
Support service is a treasure house of product improvements.
We will come to support you with pleasure right away.
Product improvement requests are made within the same day.
All will be reported to Central Research Laboratory in Nagano.
Our engineers start improvement on the very next day
and it will be applied the shortest from the shipment of the day after.
This speed is the distinctive advantage of "Made in Japan" manufacturer.
That's why, the number of our facilities has been increased so much before we know.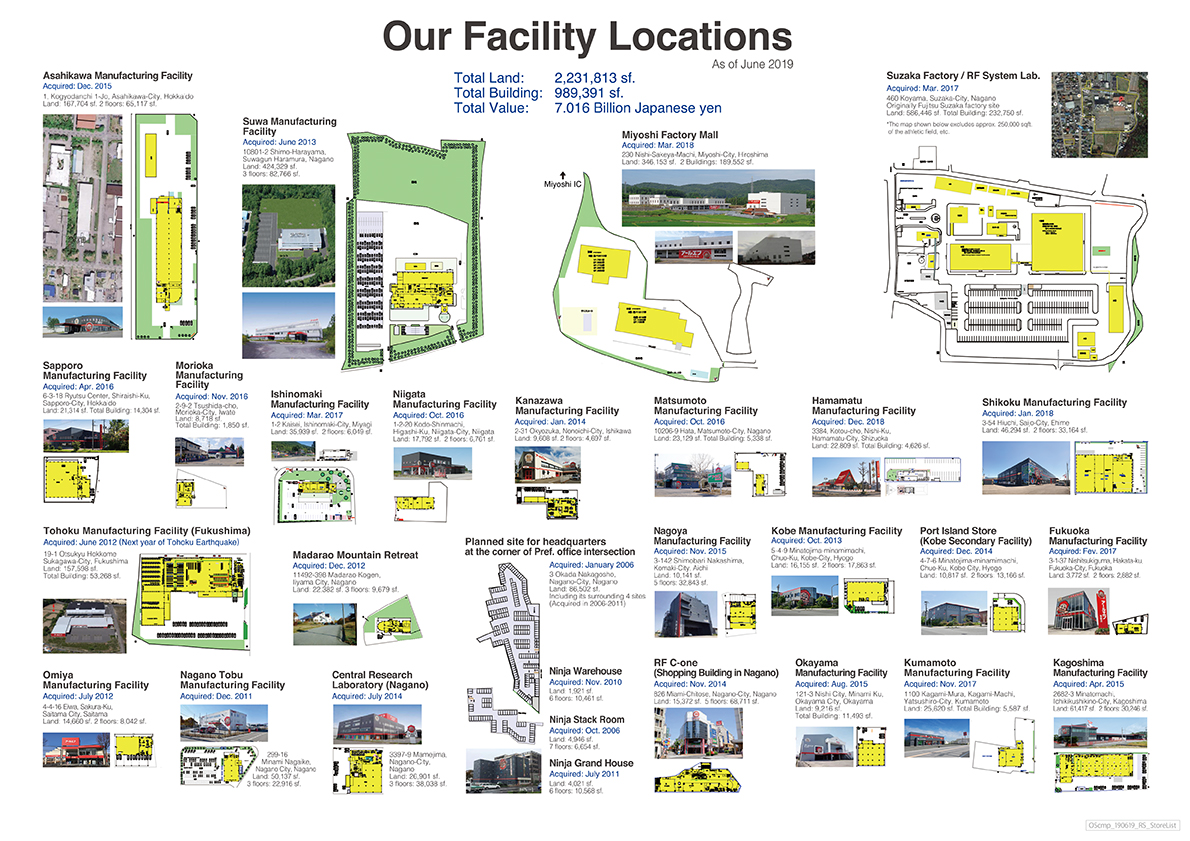 Total land: 2,231,813 sqft. (Reference: Tokyo Dome is 498,164 sqft., Japan Imperial Palace is 12,454,111 sqft.)
Total building: 989,391 sqft.
Total value: 7.016 billion Japanese yen. (Yes, it is a bit too much...)
Production, delivery, and support service are done by locally grown rustic members from each facility,
who will do their best sweating with honest smiles on their faces although they cannot do any of flattering
or apple-polishing.
95% of the members including the leaders at each manufacturing facility are from local recruitment.
(Some are from other locations for help.)
Special gifts are available for those who visited and took photos
with Ninja together at more than 3 locations.
(Contact us for details.)